Frequently Asked Questions
Questions about Blue Poppy.com
1. Who may open a Blue Poppy account with full purchasing privileges?
Any current student of a Council of Colleges of Acupuncture and Oriental Medicine accredited institution (search here http://www.ccaom.org) OR an institution that is approved by the Accreditation Commission for Acupuncture and Oriental Medicine (search here http://acaom.org/directory) may request an account with Blue Poppy.
Please send in a photocopy or other proof of institutional attendance to info@bluepoppy.com once you have registered your account.
This is the last step to activate your Blue Poppy account.
If you are a NCCAOM accredited and/or licensed Acupuncturist and/or Chinese Herbalist (CA, FL, or other state governing body), Naturopathic Doctor*, Medical Doctor, Osteopath, Chiropractor, Veterinarian, or Nurse Practitioner, you may create an account with Blue Poppy and receive full purchasing privileges by clicking "Login" in the upper right hand corner of your screen, clicking the "Register" button and following the prompts.
*From certain schools, this is our currently approved list: East West College of Natural Medicine in Sarasota, Florida, Bastyr University in Seattle, Washington and San Diego, California, Boucher Institute of Naturopathic Medicine in Vancouver, British Columbia, Canadian College of Naturopathic Medicine in Toronto, Ontario, National University of Natural Medicine in Portland, Oregon, National University of Health Sciences in Chicago, Illinois, SW College of Naturopathic Medicine & Health Sciences in Phoenix, Arizona and University of Bridgeport College of Naturopathic Medicine in Bridgeport, Connecticut.
It is your responsibility to either submit proof of accreditation and/or licensure electronically to info@bluepoppy.com OR please call our Customer Service Representatives at 1.800.487.9296 to verify your accreditation and/or licensure.
This is the last step to activate your Blue Poppy account.
Practitioners residing in the following unregulated states; Alabama, Oklahoma, South Dakota, and Wyoming, must be NCCAOM Certified and/or a Medical Doctor, Osteopath, Chiropractor, Veterinarian, or Nurse Practitioner.
2. What happened to TCMInfoline, the old blog, and all the other free stuff?!
Thanks for noticing that this is no longer available. All of the information previously published at our old site is safe in our archives and will be republished in Blue Poppy's new and improved Distance Learning web module. This information will be available to licensed health care providers and students of East Asian Medicine via a login. (If you are a librarian or program director at an ACAOM accredited school and would like access to this information in the future, please contact us at info@bluepoppy.com).
Look for archived Blue Poppy Research Reports in Blue Poppy's Weekly Newsletter as they are a regular feature.
Please click "Receive our Newsletter" at the top of the Blue Poppy Homepage to start the registration process to get your weekly dose of Chinese medicine news.
3. What is this Prop 65 sticker and why is on my herbs?
Here is a link to Prop 65 in Plain Language straight from OEHHA in California:
http://oehha.ca.gov/proposition-65/general-info/proposition-65-plain-language
Here is a link to "The List":
https://oehha.ca.gov/proposition-65/proposition-65-list
4. What are Blue Poppy branded Products?
Blue Poppy proudly manufactures and distributes the following line of products:
Blue Poppy Originals
Blue Poppy Classics
Blue Poppy Pediatric liquid concentrates
Great Nature Classics
People's Herbs Empowered Extracts
Blue Poppy Externals
Tempo J, D, L-type Acupuncture Needles
Balance Spiral Loop, Pipe, and 1KS Acupuncture Needles
5. Do you have a Reselling Policy?
Why yes we do and it is the following:
We, at Blue Poppy, believe that supporting the health of each and every individual is better served when a learned intermediary is involved. This is why we ourselves only sell to healthcare practitioners and we expect these practitioners, in turn, to only resell our products to individuals with whom that have entered into a relationship for the purpose of supporting that individual's health, which also includes physically seeing each individual in a one on one session.
Blue Poppy does not sell its products to practitioners that, in turn resells products in an unrestricted manner to anyone that wants to order them on an Amazon Storefront, over a website, or at a health food store.
Blue Poppy products may only be purchased by qualified healthcare practitioners, qualified healthcare students, qualified healthcare facilities (e.g., pharmacies, medical clinics and hospitals) and consumers having a distribution status issued by the management team of Blue Poppy.
All Blue Poppy proprietary products may not be resold online by a qualified healthcare practitioner, qualified healthcare facilities or consumer, to consumers at large that you have not physically seen and with whom you have not entered into a business relationship for the purpose of assisting them on health related matters, and that is beyond the selling of our products to them.
By holding a Blue Poppy customer account, you agree that all products purchased on www.bluepoppy.com are to be resold exclusively to consumers that you have physically seen and with whom you have entered into a business relationship for the purpose of assisting them on health related matters and that must be beyond the selling of our products to them.
If has been determined that you or your company are selling Blue Poppy products on an Amazon Storefront, an independent website, at a health food store or any other means of disseminating our proprietary products by these means, your Blue Poppy account will be cancelled immediately. All of your related contact information including known names associated with your account, email addresses, physical addresses, phone numbers etc… will be passed along to our official distributors in order to prevent you from ordering our products now and in the future.
Questions about this Reselling Policy may be addressed to info@bluepoppy.com
Other Frequently Asked Questions
Go To: Questions about Herbal Products
Go To: Questions about Blue Poppy Continuing Education
Go To: Questions about Blue Poppy Publications
Go To: Questions about Shipping
Go To: Questions about Returns
1. Who can purchase herbs from Blue Poppy?
Blue Poppy sells internal herbal products exclusively to approved students of Oriental Medicine programs and licensed health care providers for resale to their patients.
The only exceptions to this are ColdQuell, Immortal Qi, and our external product line which must be purchased via telephone if you are not a qualified heatlh practitioner.
If you are a NCCAOM accredited and/or licensed Acupuncturist and Chinese Herbalist (CA, FL, or other state governing body), Naturopathic Doctor, Medical Doctor, Osteopath, Chiropractor, Veterinarian, or Nurse Practitioner, you can create an account by clicking "Login" in the upper right hand corner of your screen, clicking the "Register" button and following the prompts.
It is your responsibility to either submit proof of accreditation and/or licensure electronically to info@bluepoppy.com OR please call our Customer Service Representatives at 1.800.487.9296 to verify your accreditation and/or licensure.
This is the last step to activate your Blue Poppy account.
2. Are the herbal products you sell clean, safe, and of good quality?
At Blue Poppy, we pride ourselves on setting the industry standard for quality and ethical manufacture. Only the highest quality Chinese herbs are used in the manufacture of our formulas. The botanical identity of each ingredient is then checked by a trained Chinese medical pharmacognosist when it arrives at the factory. If necessary, TLC (Thin Layer Chromatography) is used to confirm identity.
The bulk herbs are re-inspected by the production department and a TCM pharmacist then the herbs are washed in distilled water before being sent to a clean room for processing. The herbs are washed in purified water and then cut in to small pieces and any specified processing methods are performed according to the standards of the Chinese Pharmacopeia and/ or SATCM- approved Pao Zhi Texts. All the processing from start to finish takes place in stainless steel equipment. The herbs are extracted using Water and high pressure at 75degrees C. The extract is then concentrated with vacuum and high pressure in a centrifuge. The resulting concentrate is then spray-dried and then sifted and ground into a fine even particle sized powder. The Chinese factory which manufactures our formulas is a government-licensed and inspected facility which meets all standards of the Department of Health of the People's Republic of China for a GMP facility and, in addition, the factory is inspected yearly by an independent third-party auditor to insure that they are compliant with FDA cGMP regulations.
All Blue Poppy Internal Formulas are tested in an independent FDA approved lab to insure freedom from heavy metal and microbial contamination, as well as pesticide residues. Full lab results are available for each batch lot, and can be downloaded by the customer as a PDF file at the product page at our website. All ingredients on our herbal products are fully listed and disclosed on each bottle. Ingredients are listed in descending order of amounts as calculated by weight, and actual weight of each ingredient in the formula is listed. Each and every product we sell contains no chemicals, pharmaceuticals, sugars, or dyes. All Blue Poppy Formulas have been legally imported into the United States under the strict supervision of the U.S. Food and Drug Administration and the U.S. Department of Agriculture. All Blue Poppy herbal products are covered by product liability insurance.
All Blue Poppy Liniments, Tinctures, Oils, and Ointments are hand-crafted at our cGMP certified facility in the United States from the finest quality medicinals grown and imported from China.
3. My patient has allergies - how do I find out if a given formula is appropriate for my patient?
Blue Poppy maintains an Allergy Warning Sheet that lists all known allergens in our products. To download a copy,
click here
.
4. Why do you use a "Manufacture Date" instead of an "Expiration Date" on your products?
For a full explanation of why we list a "Manufacture Date" in downloadable format,
click here
.
5. The herbs I received are a different color than the last batch I received? Is something wrong with them?
Natural herbal supplements like Blue Poppy Herbs have more in common with a bottle of Napa Valley Chardonnay than with a bottle of Aspirin. Because our products are natural - and not a chemical product made in a lab - natural color variations are not only common, they are actually a good sign. For more information,
click here
.
6. One or more of the capsules in my bottle of herbs looks shriveled and compressed. What happened?! Are they still safe to take?
The short answer is, your herbs are perfectly fine, and its safe to continue taking them! The granular powder in our encapsulated herbal formulas is free of fillers like cornstarch and maltodextrin for your health and safety. Unfortunately, sometimes being all-natural has its downside.
Click here
to read more, and download a detailed expalnation of how/why our herbs can become compressed inside the capsule.
1. Are your courses accredited/approved by the NCCAOM, CA & FL?
Our courses have all been approved by the NCCAOM. (Provider #001)
In the State of Florida (Provider #50-2472), all of our courses have been approved with the exception of our business & practice management classes in accordance with state legislation.
Please check with your individual state acupuncture board to make sure the course is approved.
2. I am a Florida practitioner – does Blue Poppy report to CE Broker for me?
Yes! We report passed quiz results directly to CE Broker. Please be sure to update your Profile Page at the Continuing Education Website to reflect your Florida License. Without this information, we are not able to include your results.
3. Does Blue Poppy send my Certificates of Completion (or Participation) to the NCCAOM?
No. Until NCCAOM regulation changes, you are ultimately responsible for sending your certificates with your recertification paperwork.
4. How do I get my certificate of completion?
Immediately after you pass the final quiz, you will find two additional activity blocks added to your course. The first block includes your completion survey for the course, and the second will include your certificate of completion. Simply download and save the PDF file for the certificate and print a copy for your boards.
5. Can I return an online course if I do not like it?
We do not offer refunds for online courses, but we would be happy to exchange it for another course of equal or lesser value as long as you have not yet taken the final quiz.
6. I would like to teach a course for Blue Poppy. What do I need to do in order to become a Blue Poppy Instructor?
If you would like to inqure about teaching for us, we will need to see -
• A cover letter introducing yourself
• A curriculum vitae and your most recent résumé
• And a brief outline of the course you'd like to teach

Send this to -

Blue Poppy Enterprises Inc.
3275-B Prairie Ave
Boulder CO 80301

If we are interested, we will contact you for further information and to set up an interview. If we do proceed, we will need to see a brief video clip of you teaching live.
7. How do I sign up to take a course with Blue Poppy? What's it like taking an online course?
Click here
to download a training manual that will explain how to use our Continuing Education website in detail.
1. Why do you use strange words like "vacuity" and "repletion" instead of the terminology used in most textbooks?
Books on acupuncture and Chinese medicine are essentially technical instructional manuals. If you do this and that, then your patients can expect this or that result. Therefore, if the instructions are misleading or even incorrect, it's logical to assume the outcomes may also be different than hoped for or expected. Most books we publish are either translations or the material they contain is based on Chinese language sources. Chinese and English are completely dissimilar languages, and it is very difficult to accurately convey Chinese language medical instructions in English. To do this requires a very special vocabulary in order to accurately convey the technical implications of technical Chinese medical terms.
Having spent a number of years wrestling with this problem our founder, Bob Flaws, believed that Nigel Wiseman's Chinese medical translational terminology as it appears in A Practical Dictionary of Chinees Medicine was the best standard Chinese-English medical terminology dictionary available at that time. That is why he chose the Practical Dictionary book as our "house" standard.
2. If I had an idea for a book, what do I need to do to be considered for publication?
First of all, we only publish books about acupuncture and Chinese medicine. Secondly, we only publish books by professional practitioners of Traditional East Asian Medicine licensed through either the NCCAOM or the state of California, and who have been in practice A) not less than five years, and B) read at least one Asian language. We will also consider materials by MDs or DOs on western medical topics that are geared towards practitioners of Traditional East Asian Medicine. Doctors who have affiliations with and relationships to the Traditional East Asian Medical Community will be given greater consideration. We prefer our authors to be native English-speakers, but this is not a hard and fast rule.
In order for a book proposal and associated materials to be considered, you must first send us a query letter stating the concept of the book, why it is needed and the proposed target audience, as well as your resume and curriculum vitae. Unsolicited materials, such as manuscripts and/or sample chapters that are not specifically requested by Blue Poppy after consideration of a query letter will be thrown out. Please do not send us unsolicited material.
Query letters should be sent to:
Blue Poppy Press
3275-B Prairie Ave
Boulder, CO, 80301
Should we request additional materials, you should be prepared to send the following:
• The book's outline or Table of Contents
• At least two sample chapters, usually the introduction and at least one technical chapter
• If the book is a translation, then we also need:
○ The name and author of the source text
○ Date and place of publication and original publisher's name
○ Some description of copyright status, e.g. public domain
○ Several sample pages of the original language text for comparison
○ A description of translational methodology, whether denotative, connotative, or functional

1. Where's my stuff?!
Product didn't arrive when you expected? Give us a call at 800-487-9296! Our customer service staff can track your package in a matter of moments.
2. Do you offer any deals on shipping?
Blue Poppy Offers 3 Ways to Receive Free* Shipping in the Continental U.S.
(a) Every

Tuesday

- Website Orders Only - No Minimum Purchase Required
(b) Every

Friday

5 pm

through

Sunday

11:59 pm

(when office is closed) - All Website Orders Over $75
(c) Every Day - Blue Poppy Internal and External Herb Formulas Over $175
*International, Alaska, and Hawaii orders DO NOT qualify for free shipping.
**We reserve the right to select the shipping method when you do not have to pay for shipping on Tuesday's and the weekends. Therefore, we will ship whatever is most economical for Blue Poppy since we are paying for the shipping cost.
3. What are your rates and transit times within the U.S.?
The map below is based on FedEx service from our primary warehouse in Boulder Colorado.
• Orders ship same day if received by 2:00 p.m. Mountain Time (Tuesdays excepted due to volume.)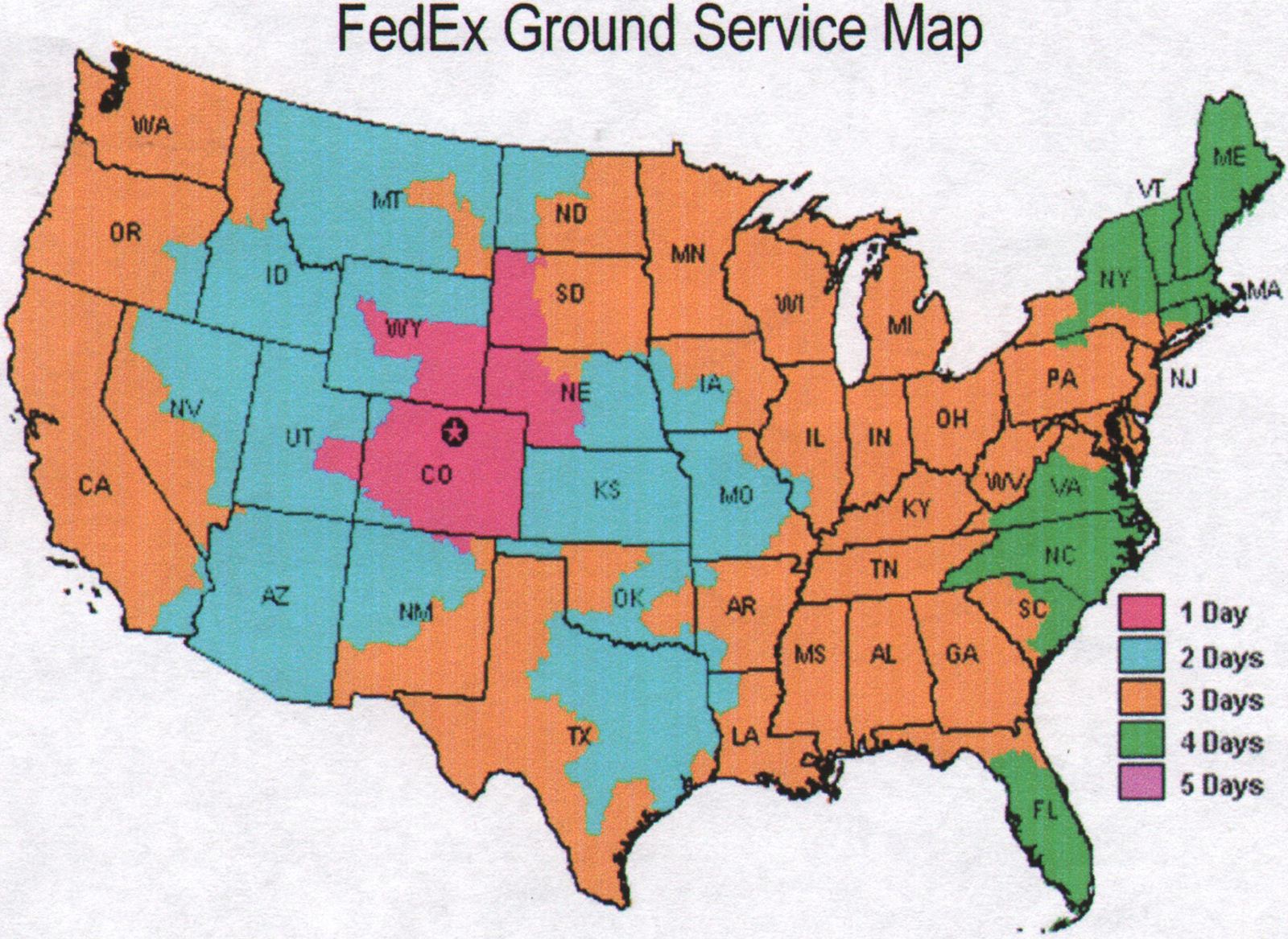 The map below is based on FedEx service from our California warehouse in Costa Mesa.
• Orders ship same day if received by 2:00 p.m. Pacific Time
• Next day delivery via FedEx Ground to L.A. and San Diego
• Two day deliver via FedEx Ground to the rest of California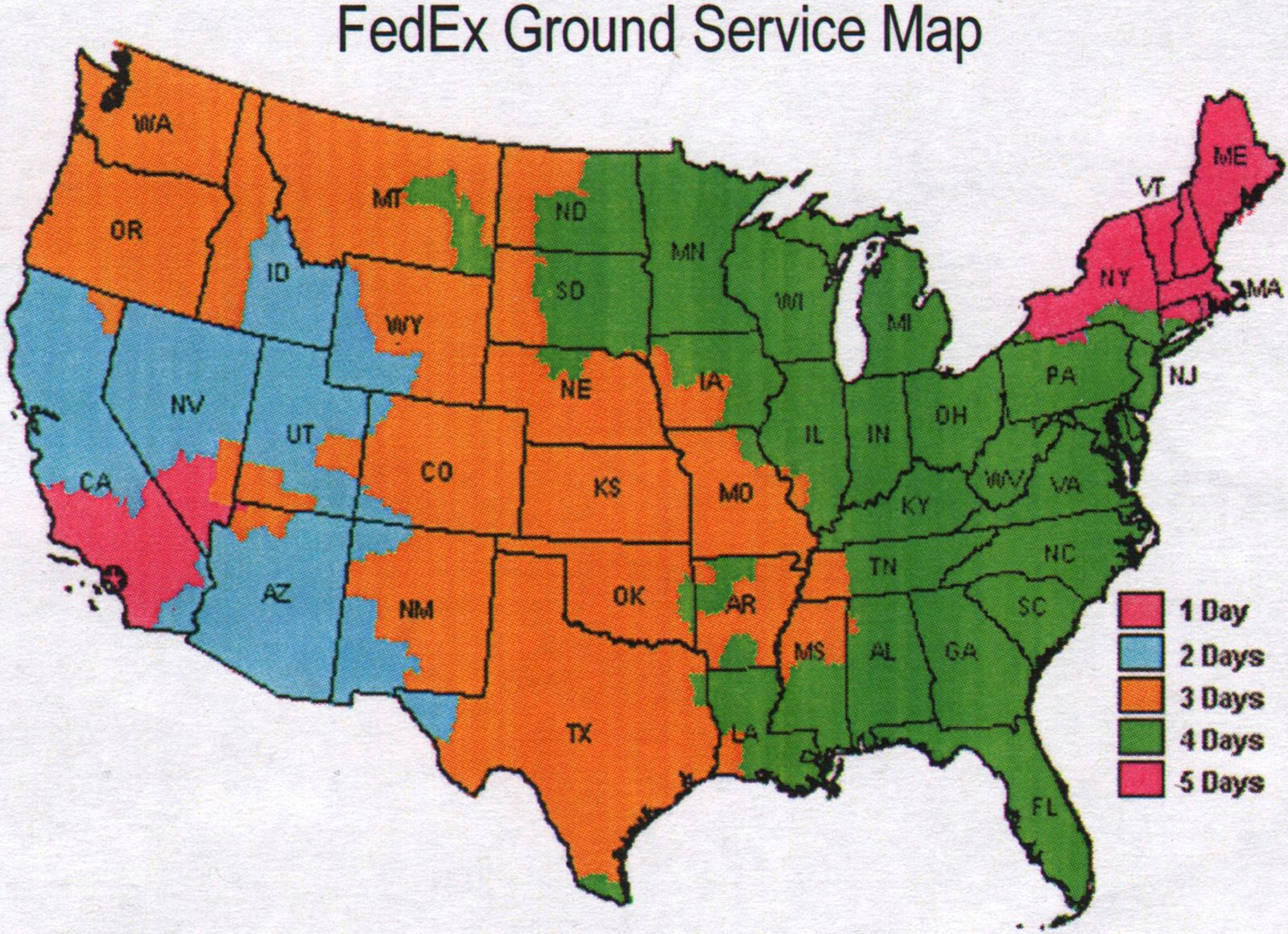 4. Do you ship internationally?
We do ship internationally, however, for your convenience Blue Poppy products are sold by distributors all over the world. This section provides contact information for our distributors. (Note: Blue Poppy cannot ship Seirin Needles outside the U.S.)
AcuMedic Professional Supplies
101-105 Camden High Street
London, NW1 7JN
England
www.acumedic.com
Tel:0044 207 3886704
Fax: 0044 207 3875766
Acu-Market
3547 High Ridge Road
Boynton Beach, FL 33426
www.acu-market.com
(866) 440-7703 (toll-free)
(561) 547-5468 (fax)
Bacopa Handels- & Kulturges.m.b.H.
Waidern 42
A-4521 Schiedlberg / Austria
Tel: ++43-7251-22235
Fax: ++43-7251-22235-16
http://www.bacopa.at
bookstore@bacopa.at

Balance Healthcare Ltd
7-10 Langston Priory Mews
Kingham
Oxon
OX7 6UP
England
Tel: ( ++) 01608 658862
Fax: (++) 01608 658816
Web (for online ordering) : http://www.balancehealthcare.com

BIOS Pharmaceuticals B.V.
Netherlands Office +31 (0) 53 53 60 025
Germany Office +49 (0) 61 72 96 6499
formula@formulapharm.de
China Books
81 Enmore Rd.
Enmore, NSW 2042
02-9557-2701
info@chinabooks.com.au
Crane Herb Co.
745 Falmouth Rd.
Mashpee, MA 02649
800-227-4118
info@craneherb.com
www.craneherb.com
Crane West Herb Co.
515 S. Main St.
Sebastopol, CA 95472
Dipl. Ing. Silberbauer Vertriebsges.m.b.H. & Co. KG
Hiessgasse 13 - 15
A - 1030 Wien
Tel: +43/1/714 31 63
Fax: +43/1/714 31 63 - 5
http://www.silberbauer.at
office@silberbauer.at

Eastern Currents Distributing Ltd.
9109 Shaughnessy Street
Vancouver, BC
V6P 6R9
info@easterncurrents.ca
www.easterncurrents.ca
Golden Needle Acupuncture & Medical Supply
Formally know as Thorne Distrib.
PO Box 707
Candler NC 28715
www.goldenneedleonline.com
Kamwo Herbal Pharmacy
211 Grand Street
New York, NY 10013
ph: 212-966-6370
website: www.kamwo.com/shop
Lhasa OMS
230 Libbey Parkway
Weymoutn, MA 02189
ph: 800-722-8775
website: www.lhasaoms.com
MEDTC LDA.
AVENIDA DOS CHOUPOS N51, RINCHOA
2635-538 RIO DE MOURO - PORTUGAL
EMAIL: BLUEPOPPY@MEDTC.PT
TEL: 210504147
Partners Book Distributing, Inc.
2325 Jarco Dr.
Holt, MI 48842
ph. 517-694-3205

Partners/West Book Distributing, Inc.
P.O. Box 59835
Renton, WA 98058
ph. 425-227-6486

People's Herbs, Inc.
351 NE 18th Ave.
Portland, OR 97232
800-270-5760
Email: order@peoplesherbs.com
Web: http://www.peoplesherbs.com/
Redwing Book Co.
202 Bendix Dr
PO Box 1037
Taos NM 87571
info@redwingbooks.com
www.redwingbooks.com

SATAS
Vlaanderenlaan 6
B-1700 Dilbeek
Belgium
Fax +32 2 569 0123
telephone +32 2 569 69 89
www.satas.com
info@satas.com
Scott Mieras - Tools4Healing
21st Century Oriental Medicine Healthcare for Animals & Humans
Practitioner + Clinical Tool, Book & Chart Supplier
22 Meihana Street, Takaka 7110, Golden Bay, New Zealand
Phone: +64 3 525 7888, Text: +64 27 494 3188
Email: OM@orcon.net.nz
Here are some important guidelines you need to know if you determine that you must return a product to Blue Poppy.
If you receive an item that is damaged:
Please contact us immediately (within 5 business days of receipt of your package) if you receive damaged merchandise due to carrier mishandling. Save the original packaging, including all packing materials and damaged items for inspection by the carrier. This allows us to file a damage claim with the carrier and send a replacement shipment to you as quickly as possible.
If you receive an item that is defective:
Please contact us within 5 business days and we will get a replacement out to you immediately.
If you receive an item that does not suit your needs
1. Please call us at 800-487-9296 for an RMA (return merchandise authorization) number within 30 days of your invoice date.
2. We must receive the merchandise in new condition. Books are surprisingly fragile. Please pack securely, preferably in the same box in which the book arrived Avoid using newspaper or other packing materials that may damage the book.
3. Please include a copy of the invoice or packing slip along with your return.
4. All safety seals and/or shrink wrap must be intact. Herbal products and acupuncture needles MUST be unopened and all safety seals intact. If the bottle of herbs or the package of acupuncture needles has been opened, you cannot return them, nor will you receive credit. FDA law prohibits us from accepting these back at our warehouse. Please do not return opened items to us.
5. We ask that all return be authorized and received within 30 days of the invoice date. Regrettably, we are not able to accept returns after 30 days.
6. Upon receipt of merchandise, credit will be issued according to the manner of payment less a 15% restocking fee.
Unfortunately, we are not able to accept returns for the following products:
• Brochures/pamphlets
• Distance Learning Programs if the audio portion has been opened
• Online classes
• Special order items